Get ready to upgrade your home decor game with the latest home Interior design trends of 2023-24
Keeping up with the latest home interior design trends can be a daunting task, but fear not! With these subtle yet impactful additions, you can transform your space into a creative haven with art and nature accents. 
As we emerge from the pandemic, our homes have become the ultimate multipurpose area, accommodating family, work, and play. From trendy colour schemes to innovative lighting solutions, modern house interior design and home office interior design trends, these 5 latest home interior design trends will take your space to the next level.
1. Integration of Technology in Modern Home Design
As technology continues to advance, it has become an integral part of modern house interior design. Homeowners today demand the convenience and security of being able to control various systems in their homes with their smartphones and this is one of the latest interior design trends in India. This includes heating, security, and music systems. High-tech devices such as self-shading windows, induction cooktops, and heated floors have also become popular in modern house interior design.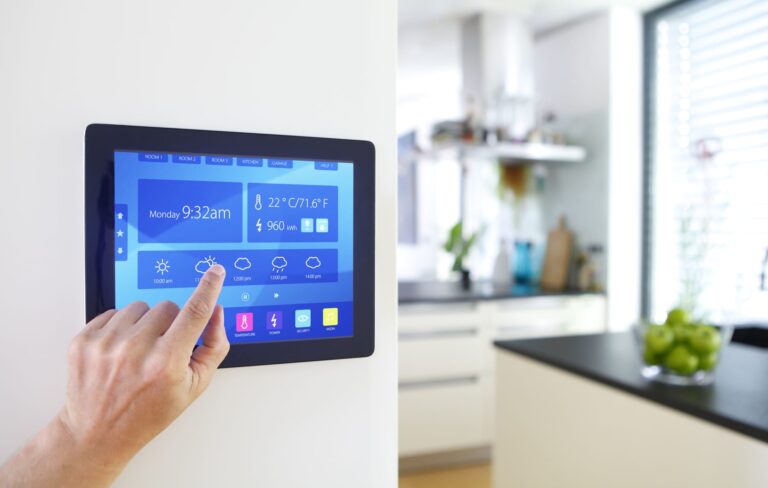 Smart furniture is another aspect of modern home design that incorporates technology in the latest interior design trends in India. From remote-controlled shelves that reveal hidden televisions to accent tables with built-in speakers and controllers, functional design has become a priority. Other trendy products include multi-cornered couches, sculptural surfaces and storage, and decorative speakers.
2. Antiques and Heirlooms
The pandemic has brought about a new appreciation for the beauty in imperfections, leading to an increased interest in antiques and heirlooms. With ongoing supply chain difficulties, younger generations are actively seeking unique and sustainable pieces from used furniture stores. In the latest interior design trends in India, homeowners will prioritise quality over quantity, opting for one-of-a-kind items that tell a story and have lasting appeal. The trend towards vintage furnishings is consistent with the sustainability theme and is viewed as the ultimate "green resource."
3. Ideal Home Office: Practicality, Aesthetics, and Utility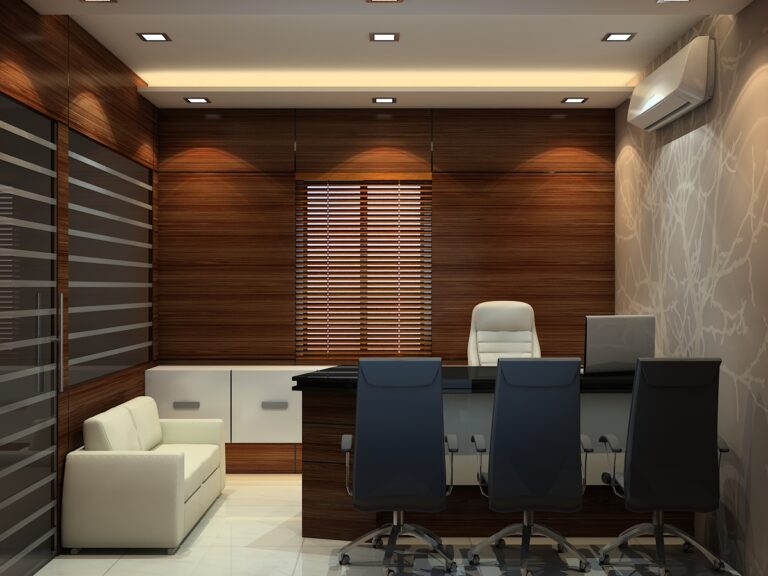 With the rise of remote work, building a functional and stylish home office has become increasingly important and of the key home office interior design trends 2023 ​​. Whether you have a dedicated room or just a small corner in your living space, top interior designers in India are looking to create an office that suits your needs.. Practicality, aesthetics, and utility are all a part of home office interior design trends 2023 and should all be taken into account when designing your workspace. 
Here are some key considerations considered by top interior designers in India in home office interior design trends 2023:
Equip your office with all the necessary tools to work effectively, without overcrowding the space with unnecessary gadgets.
Adequate storage space is crucial to maintaining an organised and productive workspace. Opt for stylish storage containers that can double as decor.
Choose muted shades of blue, green, or neutral tones to help focus and relax the mind. Avoid overly-bright and energetic colours that may cause restlessness. To keep your workspace visually appealing, incorporate interesting shelving, plants, rugs, and wall art while also maximising the use of space.
4. Nature-Inspired Interiors
The colour green is expected to gain popularity in interior design in 2022, as homeowners seek to create peaceful environments inspired by nature. The top interior designers in India are leading the biophilia movement, which emphasises the intrinsic human need to interact with nature, and is driving the trend towards indoor-outdoor living.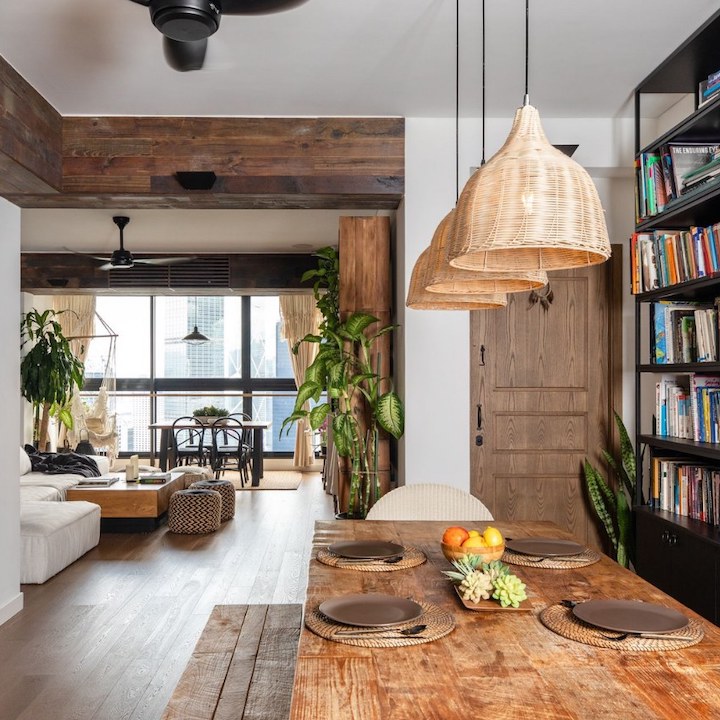 Research has shown that spending time in nature can help reduce negative emotions like tension, fear, and anger while increasing positive ones. After a turbulent year spent indoors, people are more appreciative than ever of the calming effects of the outdoors.
Many homeowners are incorporating natural elements into their home designs, including real vegetation. Popular plants like the fiddle leaf fig, monstera, palm, and snake plant are finding a place in interior design.
5. Creative Use of Space:
A forthcoming trend is the clever utilisation of space to connect the various areas of a home. A well-organised layout can reduce clutter and enhance functionality. As more people work remotely, a single room can double as a mobile office, without the need for additional furniture. A table that can function as both a workspace and a coffee table, a chair, and a lamp are all that is required.
In addition, your living room can serve as a space for your side business. In the internet age, content creation is more than just a hobby. You can create a room that caters to your interests with smart home arrangement or opt for an "Interior Design Idea for Your Bedroom."
Looking to transform your home into a beautiful and functional space that reflects your personality and style? Contact Mohh Interiors today and let our team of experts help you create the perfect living space that meets all your needs and preferences.