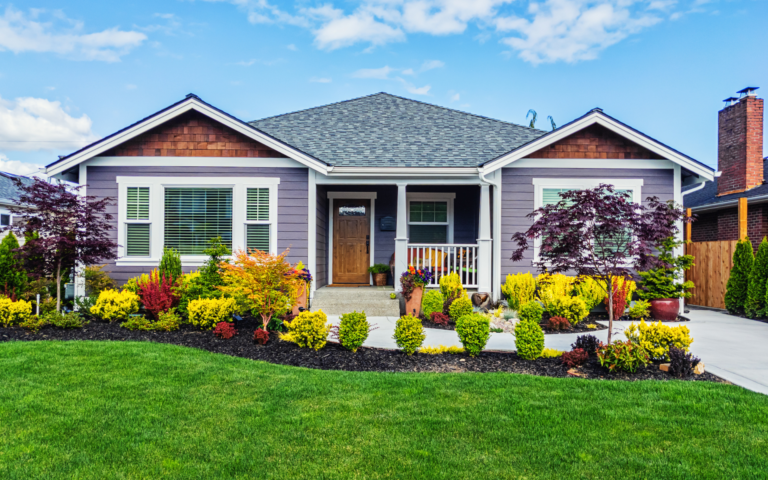 No better feeling than refreshing your mind, body and soul by enjoying a little time amidst nature and greenery in your aesthetically landscaped garden or a little sit out. It's everyone's dream to have this beautiful open exterior space in their house, it's like unroofing yourself within your roof and this is what our best landscape interior services are all about. Feeling the grass, smelling the flowers and being next to nature and greenery are some of the little pleasures you can enjoy with well thought out landscape design interiors. 
We are one of the leading and best quality landscape design services providers in Hyderabad and can undertake any project irrespective of the size and layout. 
In recent years there has been an increased emphasis on sustainable landscape architecture practices that aim to minimise the negative environmental impact of landscaping projects and our team of best landscape architects are here to help you with it. 
When you contact us with a landscaping project, we'll make sure to find the best landscape plans for your home or office space. You'll also be able to see how our landscape designers think and see the end-result. We'll give you all of your landscaping resources, as well as helpful tips as we work on your project.
When planning a landscape design, there are many factors we consider and that's what makes us the best landscape interior services designers. The first step is to decide what type of landscape design you want. Do you want a formal garden with straight lines and symmetry, or a more naturalistic landscape with free-flowing curves? Once we have decided on the overall look of your landscape, we consider the individual elements that will make up the design. This includes things like plants, trees, shrubs, flowers, mulch, stones, and other decorative features.
Homes surrounded by small gardens or plants peeping from wooden floors are sure to make your mind tickle. Not only are they great for green earth, but they also give nature a different yet attractive look while they're thriving and safe.
Why is Landscape architecture important for your house?
Here are some of the top reasons why quality landscape design services and landscape architecture is important for your house and we are sure you will fall in love with them too…
Appealing look for your house
In the case that you have to pick between two houses, one with a garden and another which doesn't, which would you choose? Most people choose the house with the garden, because homes with an inviting exterior are preferred more by most visitors. Plus, professional landscaping can add around 20% extra value to your home when it's time to sell- in just a few changes. Whether you have different materials or textures in your landscaping design, the look of your home will be changed for the better.
Helps controlling Pollution
Pollution is something that is disturbing virtually everyone these days. More specifically, the continuous growth of industries and factories globally has increased pollution in large areas. The industrial development and increased development can reduce the number of forests and trees, which causes big damage to the environment. With landscape architecture, you will be able to work on this global issue to a great extent. It also reduces other negative effects on nature. 
Clear, crisp air is important for the well-being of us humans (the trees and plants are just along for the ride, but their contribution is invaluable). You might not be aware, but there is also a lot of pollution in your home that can irritate your skin and even lead to respiratory problems. It's time to start caring about the air YOU breathe. Air filters are highly effective but they need maintenance– these work best when installed near an outside window, where they'll happily suck in any smog from the outdoors. But if you don't have a good filter or easy access to one, grow some plants! Some of them absorb pollutants like formaldehyde and benzene from inside your home. This will clean your home's air before it enters in and do wonders for your skin too!
For hot climates, the landscape architecture would help you tremendously. Since trees and plants naturally provide much-needed shade, they can be used to control the heat without sacrificing the pleasant environs of your home. Note that these solutions provide you with more than just shade. They can also prevent the sun from beating down on your house, keeping it cool and comfortable during summers.
Here are the latest landscape interior design tips curated by Mohh
Thinking of your outdoor space as you would the inside of your home can help simplify the process. Rooms have different layouts that cater to different purposes and landscape designs can, too. With these seven considerations, you'll be well on your way to laying out a plan that'll work for your garden.
Start with Basic Sketches
Sketching out a few basic sketches of your desired design, with thought to how you want it to function, is an excellent idea for beginners. In fact, simple drawings are all you need in order to grow your yard into the space you want and need. These sketches don't need to be elegant- just keep them as rough ideas. After that, it's easy enough to play around with ideas without having invested much time or money into them yet.
Analyse Sun & Wind Patterns
When designing your backyard landscape, you want to take the sun and wind patterns into account. By placing a patio on the west side of your house, it will receive lots of afternoon sun in the winter. Much less overhang than an east-facing patio facing the hot afternoon sun in the summer. Similarly, you'll have to consider what happens when wind gets around an exterior corner: that fire pit is going to go out pretty fast! These are common mistakes for beginners in backyard landscape design; make sure your design takes these factors into account.
It's tempting to think you know what will work in your yard right away, but it's important to live with it for a while before making any changes. Spending more time outdoors will get you thinking about new possibilities that might work better than the ones you thought of first. 
Most first-time landscapers usually don't have a team handling the heavy lifting, so don't try to do everything at once. Let your landscape grow slowly and take your time putting together your design. Part of the process is doing some work on a garden bed, then coming back and updating it when you have time to spare. So, instead of trying to do it all at once, work on one project for an hour or two at a time, and enjoy the process. 
When it comes to design, respect yourself and your time by giving everything you have to what's working for you. You may discover that one day something that once seemed attractive to you has actually turned out to be boring. Sometimes experimentation is useful; other times editing is what's needed. Be Open to Change. 
We are the best landscape interior services providers in Hyderabad including landscape design interiors and quality landscape design services and our team of best landscape architects are ready to turn your landscape interior dream into a reality. 
Call us now on ……………. for a Free Landscape design interiors consultation with the best landscape architects in town.