Welcome to this blog post on best foyer room design ideas from one of the leading foyer room interior designers in Hyderabad. Interior decoration for foyer room is not so common but one cannot argue the fact that the entrance to your home is one of the most important parts of its overall design, and the right foyer design can make a stunning first and lasting impression. 
Whether you're looking to add a touch of elegance to your entryway or make a bold statement, these interior decoration for foyer room ideas are sure to make your home entrance stand out. From stylish wall art to chic furniture pieces, you'll find the best interior designs for entrance room here to help you create the perfect entryway. Let's take a look at the best foyer design ideas including the modern foyer room interiors for a beautiful home entrance!
Why is the Foyer Room important for your home?
The Foyer Room is the first room that people see when they walk in your home, and it is often the meeting point for guests in order to give them directions to the living room or formal rooms in the house. The Foyer Room is also important for your home because it welcomes all your guests and sets the mood for the rest of the house with its design elements and colours. Having the best foyer room interior designers next to you can make designing the foyer room of your dream a hassle free experience. 
How designing a beautiful foyer room impacts your home?
If you design a foyer that makes guests feel welcome, they will be happy to stay in your house and will tell their friends about it too! This means more visitors to your house who also feel welcome and want to spend more time there! And all this is possible with our team of foyer room interior designers. 
Best Foyer design ideas that make a stunning first impression
There are many foyer room design ideas including modern foyer room interiors and one can be spoiled for choices, here we present the best foyer room design ideas which will make you want to start without any delay. 
Embracing Indian ethnic styles can be an excellent way to make your home entrance truly stand out and it definitely scores on top amongst best foyer room design ideas . There is a wide array of traditional patterns and motifs that can be used to create a stunning entranceway to your home including colourful textiles, ornate mirrors, ethnic artwork, traditional furniture pieces and wall paper with intricate patterns. 
The timeless look of wood can make any home entrance look welcoming and inviting, while still providing an eye-catching design statement. The best wooden style foyer designs will incorporate reclaimed wood foyer table, wooden benches, wood wall art, wooden console table and wooden lighting fixtures. All in all a wooden style creates a warm and cosy atmosphere in your entryway and is surely worth a thought when selecting from the best foyer room design ideas. 
Characterised by natural materials, this timeless style for interior decoration for foyer room can help make your entryway a showstopper. Whether you want to make a bold statement or keep it simple and chic – wood flooring with rugs, plants and foliage, minimalist furniture, neutral colours and a bit of textile effect will create a perfect combination of style and comfort.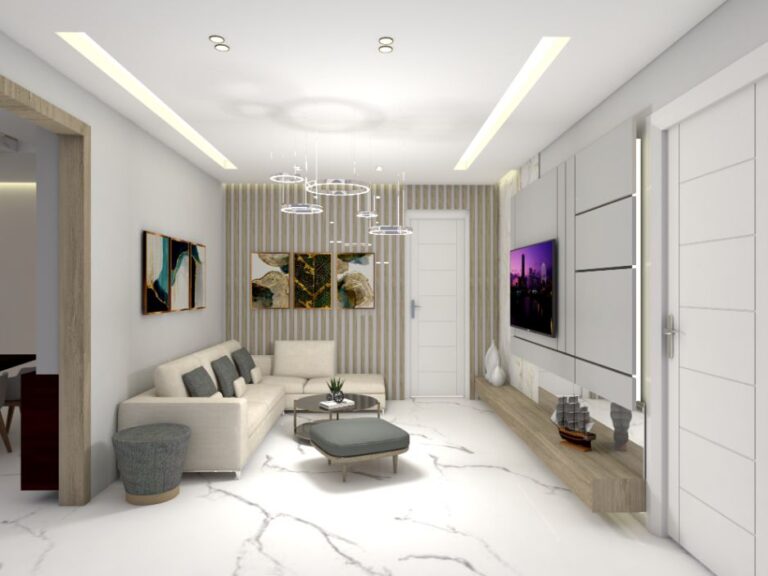 Make a dramatic impact on the entrance of your home by using simple, modern pieces to create a streamlined look and this style stands out amidst the best interior designs for entrance room. Create an uncluttered entrance way accentuated with mirrors, a pop of colour, heaps of natural light, furniture with clean lines, floating shelves and subtle art work on the walls that will be sure to turn heads.
Creating a beautiful and inviting modern home entrance doesn't have to be complicated. Use bold paint colours, wallpapers, tile, or even wood panelling to create an eye-catching feature wall that will instantly draw attention. Compliment it with a more subtle lighting and opt for recessed lighting and wall sconces. Modern foyer room interiors are very popular amongst homeowners of all backgrounds and generations. 
Latest Foyer Interior Design tips curated by Mohh
A grand entrance will make a bold statement that sets the tone for the rest of your home. Start by selecting a large area rug to define the space, and then add a statement piece like a console table or a bench to make it stand out. You can also use a chandelier or pendant lighting to draw attention to the space.
Offer comfortable seating
When designing your foyer, one of the most important elements is comfortable seating. This seating should provide a welcoming atmosphere for guests and encourage them to take a moment to relax while they wait for you. Consider incorporating a cozy armchair, an upholstered bench, or even a loveseat into your foyer design. If space permits, add a few accent pillows to make the seating area inviting and comfortable.
There are plenty of efficient ways to increase storage space without compromising on functionality and style. By installing a mudroom bench, wall hooks, console table, coat rack and decorative baskets you can store items like keys, mails, scarves and footwear and other everyday entry / exit essentials. 
Choose an interesting wall colour
The colour of your walls can make or break the look of your foyer. Try choosing an unexpected colour to draw attention to your entrance. For example, consider a bold shade of yellow or orange, or a subtle shade of blue or green.
Accessorise with artwork and mirrors
Adding artwork or a mirror to your foyer can make it look more inviting and give it a unique touch. Consider placing an artwork or mirror above the console table, or use several smaller pieces to create an eclectic look.
Greenery is a great way to bring life into your foyer design. Use plants, flowers, or even an outdoor garden-style planter to give your space a natural feel.
Lighting is essential in any foyer design, as it helps create an inviting atmosphere and adds an extra layer of ambiance. Consider hanging pendant lights or installing wall sconces on either side of the door to brighten up the space and welcome guests in.
So, are you ready for the best interior designs for the entrance room?
Mohh Interiors is the best home and foyer interior designer in Hyderabad, with over 20 years of experience. Get in touch with us now for a Free Consultation.​